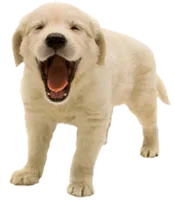 Due to unprecedented demand, we are accepting a very limited number of new clients. We do not offer same or next day sick appointments for new clients. We may place you on a wait-list if we cannot fit you in our schedule within a reasonable period of time.

In your search for a veterinary facility, we believe you should expect high quality care as well as great service. Our goal has been to assemble a veterinary health care team committed to providing exceptional client service and veterinary health care. Our commitment to you is to continue to offer our world class service at a reasonable and comfortable price.

We are a passionate and caring team. Our most important goals are your pets' health and your peace of mind. We try to make the visit as comfortable and happy as possible for your pets. We also try to keep the cost of care in mind and will try to accommodate you as much as possible within your budget. We will take our time to explain all aspects of your pet's health with you at the time of the appointment, and will continue to be a resource for their well-being.
We offer a wide variety of veterinary services. Our main focus is preventative care. We offer a wellness clinic to our current clients. This will allow you to bring your pet in for preventative care services such as vaccines, routine blood-work and fecal examination without worrying about the additional office visit charge. We require our clients to bring their pet in once a year for an office visit to be considered current clients. If we notice any concerns during a wellness hour visit, we will schedule an appointment during our regular office hours for a full visit. This will allow us to discuss our findings and treatment plan thoroughly and carefully.
We also offer routine surgical services. These include: neuter, spay, dentistry, growth removal, tumor removal and laceration repairs. When more complicated surgery is necessary, we will notify you and refer you to skilled veterinary surgeons. We can also arrange for a mobile surgeon to perform these procedures in our office. This may cut down on cost and your valuable time.
If you have any questions, please contact us via phone or e-mail. We appreciate taking the time to explain our methods and philosophy to put your mind at ease.